See everything: Boosted Boards
Boosted Boards Belt Cover / Skid Plate
Warning
: A non-numeric value encountered in
/var/www/fatdaddy.dk/public_html/wp-content/plugins/code-snippets/php/snippet-ops.php(469) : eval()'d code
on line
10

Fra DDK
0
pr. Måned med Splitit.
Protect your Boosted Boards Belts with the Boosted Board Belt Protectors / Skid Plates.
Protecting your belts is one of the most important maintenance you can do on your Boosted Board. Replacing the skid plates is easy and can be done by everybody. These are original Boosted parts.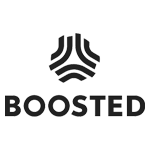 Due to the bankruptcy of Boosted we are unable to offer our regular level of service. This product is sold at the buyer's own risk and peril, without warranty against hidden defects. All parts are brand new and checked for defects before shipping. We offer a 14 day exchange to support any issues on arrival.