Gå ud af de slagne veje med den helt nye Mate X 250W Sterling Moss. Med en ramme af 6061-flyaluminium, fede terrændæk og fuld affjedring er du klar til ethvert eventyr. De overlegne skivebremser med fingerspidsmodulering holder dig under kontrol hele tiden. Den er fyldt med smarte funktioner, der tager hver eneste tur til det næste niveau.
Intelligent LCD-skærm
Mate X 250W Sterling Moss's intelligente LCD-skærm med baggrundsbelysning giver dig alle de data, du har brug for, både mens du kører og bagefter. Dette giver dig mulighed for at se batterilevetid, tid og tilbagelagt distance. Den vandtætte og støvtætte skærm har en integreret USB-oplader, så du kan oplade din smartphone på farten.
Fuldt beskyttende stænkskærm i aluminium
Som ekstraudstyr har Mate X 250W Sterling Moss også individuelle for- og bagskærme, der giver fuld beskyttelse mod regn og mudder.
Robust bagagebærer
Mate X 250W Sterling Moss er ideel til pendling eller shopping, og du kan vælge en robust transportkasse. Den kan bære op til 25 kg.
Justerbar og bærbar
Mate X 250W Sterling Moss har en let justerbar sadel og styrhøjde. Egnet til cyklister fra 150 cm til 200 cm. Kan foldes sammen i 3 nemme trin, så du kan tage den med overalt. Tag den med i toget, gem den under dit skrivebord eller bag i bilen.
Everything You Need To Know About The MATE X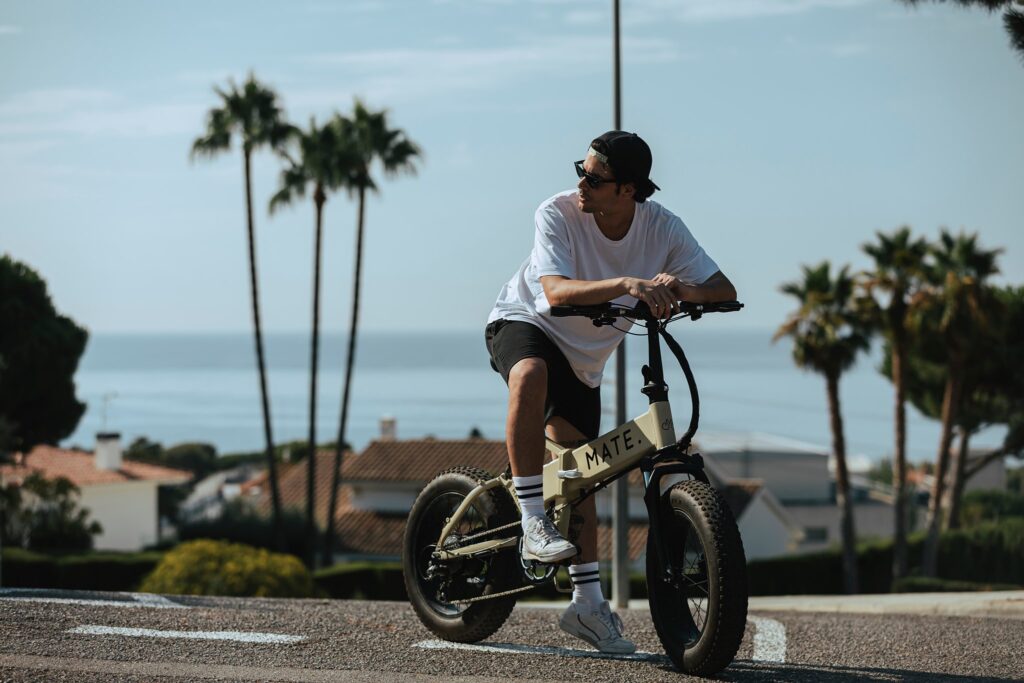 *MATE X and MATE City 250 are legal worldwide and road-legal in EU according to EN15194 certification without any license.
*Please note that in the EU, Canada, Norway and Switzerland the MATES with motors above 250W are legal when riding on private property only,(not public road). If in doubt, please check your local regulations
*Please note that some components might be subject to change due to availability and replaced by same or higher quality parts.